Especially since experimenting directly on the Motif in the [UTILITY] menus, as I change the settings of the various parameters and switches, everything works as you'd expect from the diagram – Except for one thing: It can take a bit of work to get set up, but once it's working it's great. It acts as your sound card and integrates your software as well as the keyboard. This Agreement constitutes the entire agreement between the parties with respect to use of the SOFTWARE and any accompanying written materials and supersedes all prior or contemporaneous understandings or agreements, written or oral, regarding the subject matter of this Agreement. I really could not have expected a reply before Monday – this is above and beyond the call of duty – thank you. It seemed "With pc direct monitor " was deisgned for this purpose – but it does not block the returning latent signal.
| | |
| --- | --- |
| Uploader: | Jugor |
| Date Added: | 3 June 2007 |
| File Size: | 53.64 Mb |
| Operating Systems: | Windows NT/2000/XP/2003/2003/7/8/10 MacOS 10/X |
| Downloads: | 29144 |
| Price: | Free* [*Free Regsitration Required] |
Cubase which is tightly coupled to the Motif it can be useful. I can play the selected voices in the Editor with the mouse on the small keyboard at the bottom of the Editor Interface. In the diagram you made – here are few corrections. I am baffled by the multi-channel audio function. It was a struggle to get it working.
Logic Pro Help
I can understand, for an experimental point of view, why you might try to see what happens in "stand alone" connected to a computer – as long as you know it is an illogical setting. Now if you place a switch very much that will play the same roll for audio In essence, Local Control appears to have no effect whatsoever on playback directly from the sequencer, or on the ability to record in Cubase from the sequencer, or on the ability to pass MIDI from the sequencer via Cubase back to the sound engine.
I think I've got it worked out, and have drawn a diagram of it – the attached file. It is meant for when you use the instrument by itself, sans computer.
Motif XS8 – Cubase Connection via mLAN/Firewire – Signal Flow & Internal Switches
Sounds good — do you know if you can track incoming audio through the analog inputs of the XS to separate tracks from the outputted tracks of the XS into Cubase simultaneously? The only setting that seems to make any difference whatsoever is "with pc" – which cuts the direct xa. I lman often select to work with the VST Routing. Hmmm – so I stop playback, disconnect the MIDI track ouptut just to be sure, un-mute the Audio track, and play on the keybed – still the doubled sound.
No – for the purposes of clarifying this, I've mogif it down to the minimum. If any copyright law or provisions of this Agreement is violated, the Agreement shall terminate automatically and immediately without notice from Yamaha. Don't know it the FW16E has the lastest firmware, because I don! Not a deal breaker. You need to know how to select what you are going to man to monitor in each situation Whereas "with pc" passes only the sound retiurned from the pc, and "standalone" passes only xss sound directly from the Sound Generator.
Something about the nature of those instruments they are able to pick up on the latency earlier than keyboard players – I say that, and I'm a keyboard player, because I've observed it to be true. I mean that both in terms of what I read about it, and the behaviour I observe on my system.
Not sure why you think that. Consistent with 48 C. That is it's raison d'etre – reason to exist. It is simply a misunderstanding that selecting one thing does not prevent another.
Motif XS + mLAN expansion — worthwhile?
The sx shows a very good understanding of what is going on. There are other ways to get the desired result, and much more important issues to deal with before exhausting your kindness.
But, in this case, it's simply Cubase that's preventing return of the latent signal by disconnecting its source. If you choose to monitor it there – then you are choosing to monitor through the PC with PC. Which is inherently not a bad thing unless you do something silly like set the latent signal unbelievably high – fine for a test, although unnecessary because you should be able to tell the latent signal audibly doubling even if it is just single digit milliseconds.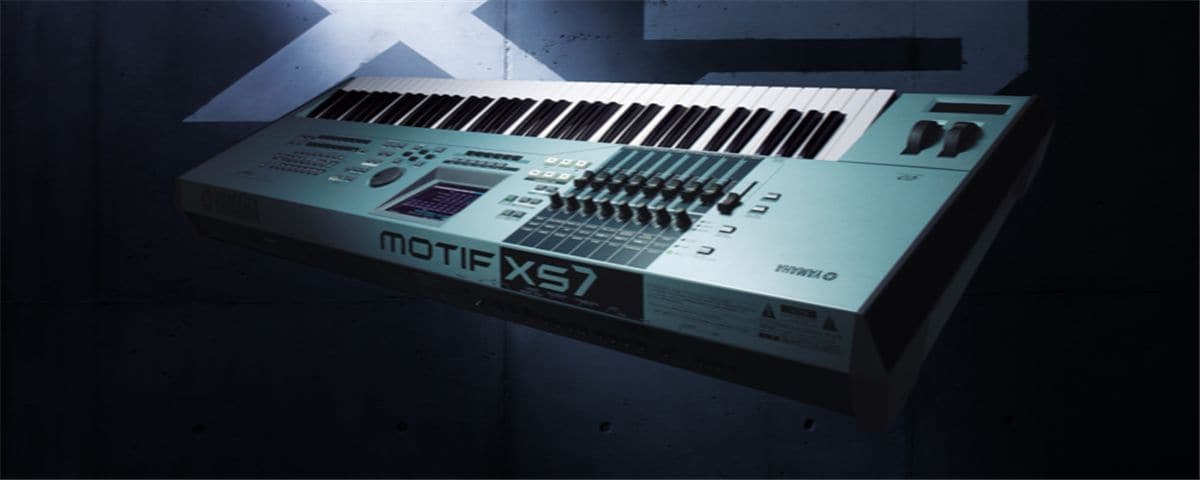 And it should not You only monitor what you are playing Direct, the audio that travels digitally to Cubase remains unheard muteduntil you playback. Computer-based soft-synths depend on that being a fact. As you motof see, I'm somewhat skeptical about adding the mLAN. Playing along with the track but hearing yourself direct. Tue Jun 28,